We meet monthly (except August) usually on the fourth Friday of the month 10-12, in the Riverside Room, Riverside Schoolin Hebden Bridge. You can check details here, on Facebook, or by texting 0777 397 6531
How to find us: http://riversidejunior.co.uk/contact-us/
If you need breastfeeding support between meetings you can call our national helpline: 0345 120 2918. For local support, call one of our group Leaders - Rebecca (Todmorden) 01706 433 712 or Ellen (Hebden Bridge) 01422 814 344. We both have young families - so while we're happy to be called, we may need to call you back at a quieter time!
Upcoming meetings:
May 25th, June 22nd, July 20th (2018)
Meeetings are free to LLLGB members - we appreciate a £1 per meeting donation from non-members to help meet our running costs. We want our support to be available to everyone though - so don't let this stop you coming!

Powered by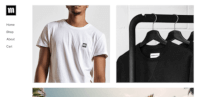 Create your own unique website with customizable templates.